Between November 29th and December 2nd, 2014 I had the opportunity to take part in a workshop and two seminars with the title 'Vital Urban Spaces'. The event took place in Santiago de Chile and was hosted at Universidad Andrés Bello as well as Pontificia Universidad Católica de Chile by my colleague Prof. Elke Schlack.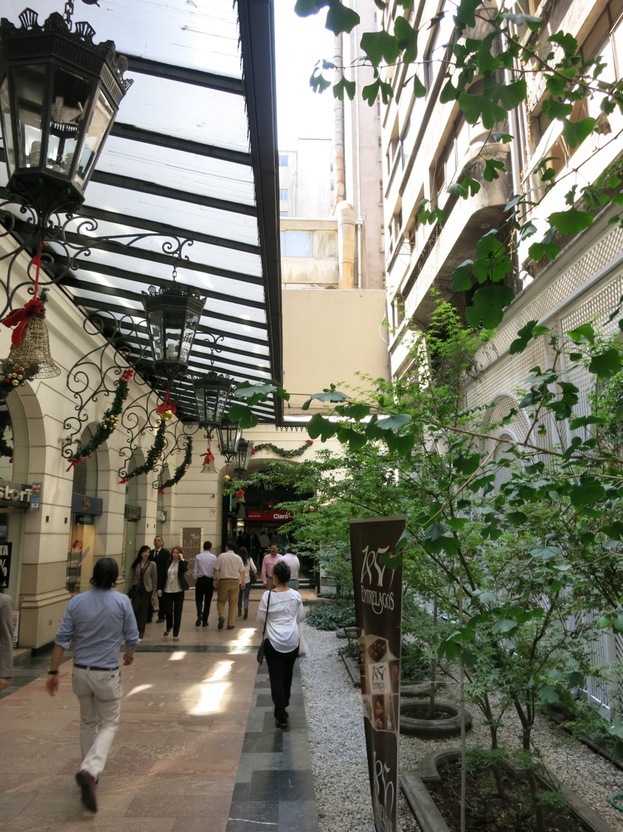 ▲ Privately-owned shopping passages from the 1930 form an important through-block pedestrian network in Santiago's historic center.
As an extension to the international symposium on Privately Owned Public Spaces (POPS) that the Urban Design Laboratory hosted in Tokyo in 2012, the subject of the workshop was to explore the implications of consumerist urban activities in rapidly proliferating privately owned and controlled public settings for contemporary public life in Santiago, Hongkong and Tokyo.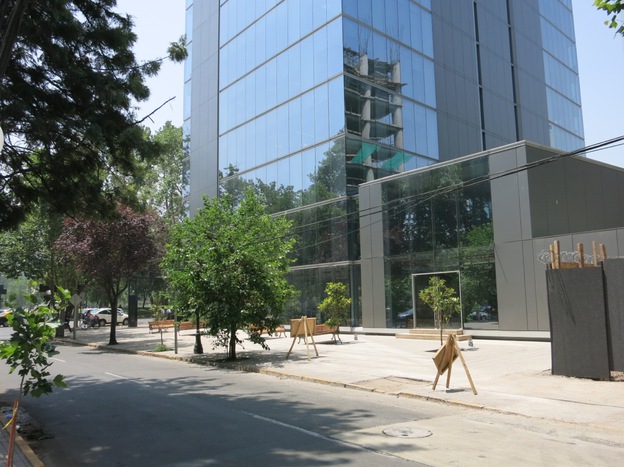 ▲ New POPS in Providencia look very similar to comparable cases in Japan. They lack design quality and mutual integration.
In intensive discussions the international participants focused on actors, institutions, and the functions and forms of urban spaces in order to identify the role culture plays in the particular use and appropriation of public space. We discovered that although cities look and function quite different in different parts of the world, when focusing on the options, strategies and tactics of stakeholders in relational place-making, there is a rich common ground. The aim is to expand this research collaboration in the coming years and to facilitate mutual learning and exchange of knowledge.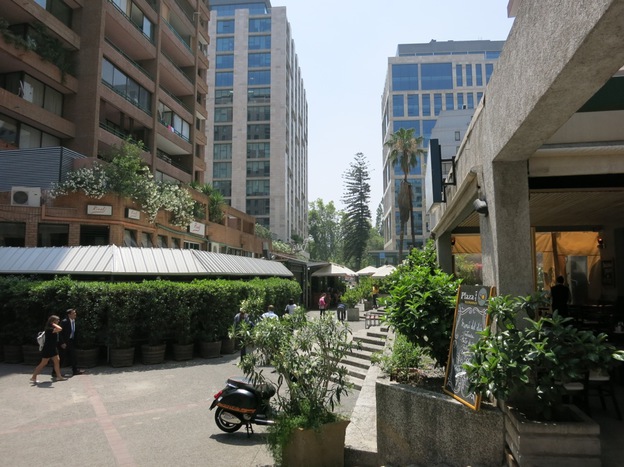 ▲ From the 1970s on, the first POPS in the Providencia District form an integrated through-block pedestrian system, off the busy streets.
(This article is written by Prof. Christian Dimmer.)