In SHIMIZU, from 9th to 12th, May of 2014, we had a very tense schedule for the workshop but we had not missed to enjoy the beautiful scenery of Mt.FUJI and the coastline.
Mixed with the fragrance of pine trees and the salty taste of the sea, the air flows with the waves of the blue water. Black rock, white spray, dark green pine, and the distant skies are surrounding the indifferent Mt.FUJI.
We were bowled over by its natural beauty and kept thinking how to let others to enjoy this coastline's many adventures in a responsible and sustainable way. The wind flowed strongly, yet we were still voluntarily standing here, staring at the Mt.FUJI.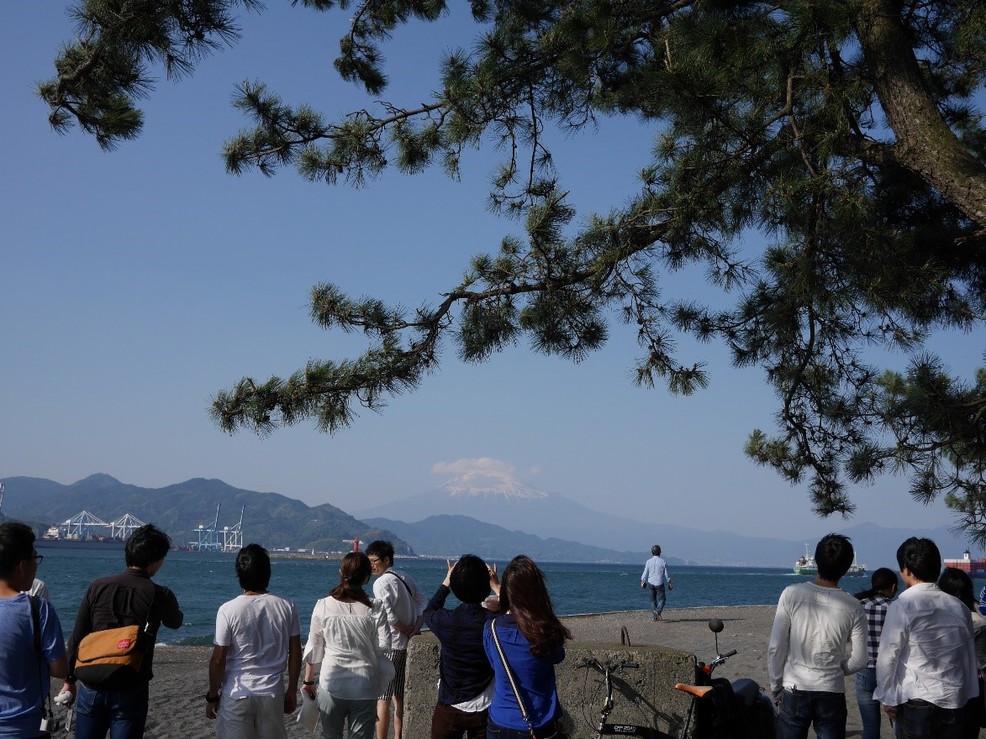 The road for the goddess, linking the shrine to the ocean. The dancing pine trees guarded the road, like just stopping at the last minute.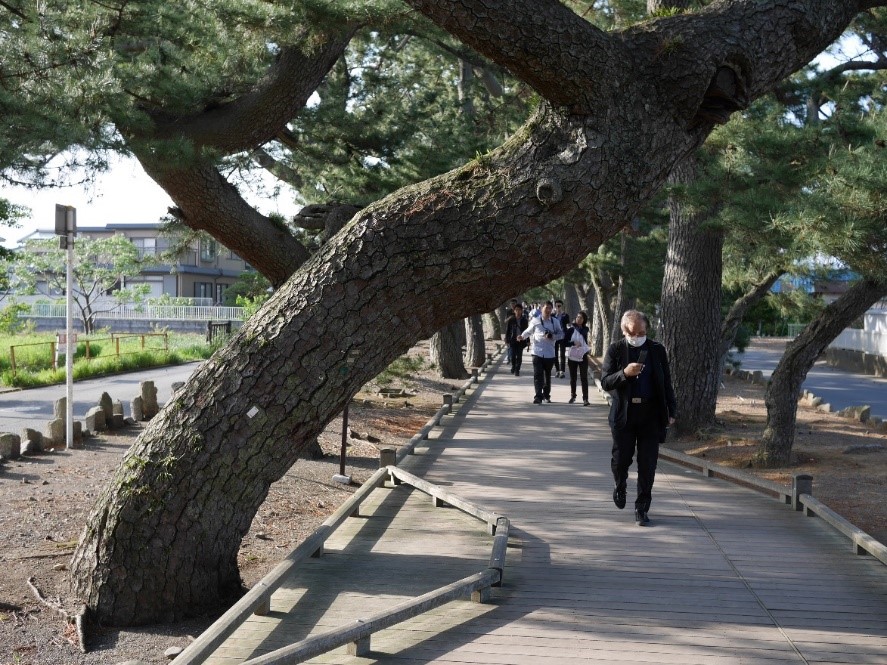 The students and professors from Japan, China, Korea and Australia gathered in SHIMIZU, at the beginning of the workshop, the new teams were founded crossing the nationalities but focusing on the four main themes:
1 The renovation of the existing warehouse in Hinode
2 Tide embankment + Architecture, landscape
3 Marine Cultural Center in the former site of Toyo Seikan
4 Design of architecture and landscape around the Event Plaza
First visit to the warehouse area, following our super guide, Yamashiro sansei.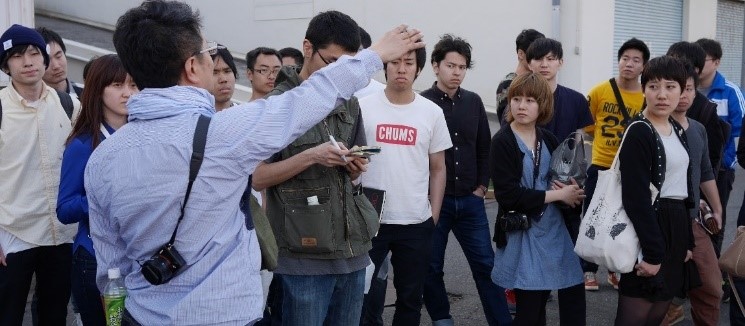 This group of warehouse has become a landmark of this area, which experienced and survived the world war.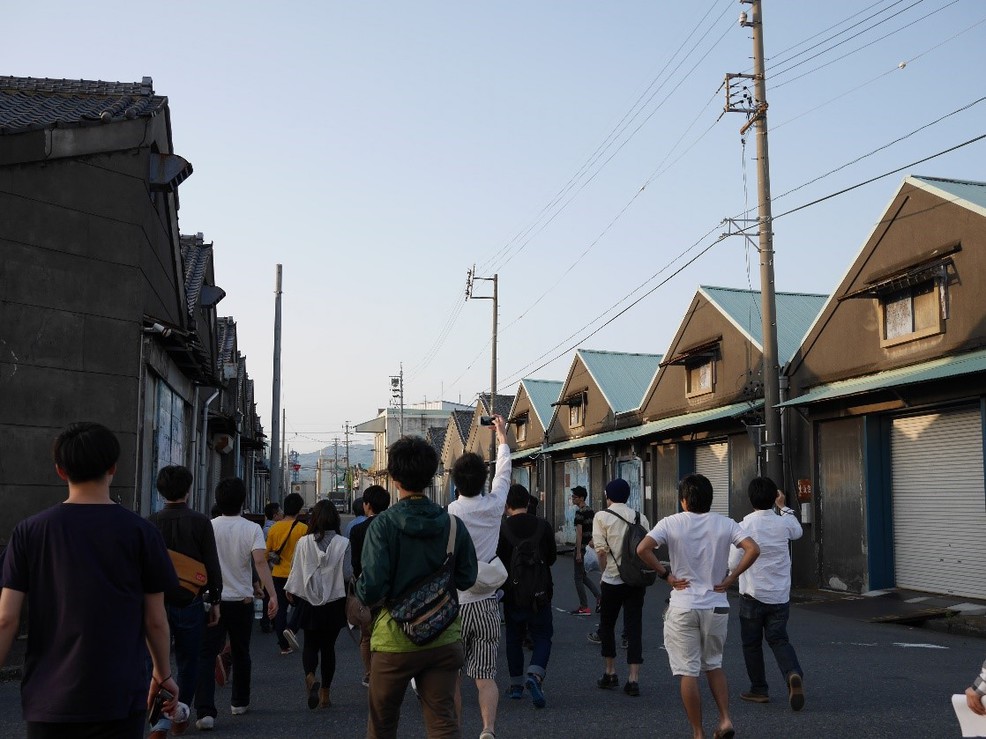 SHIMIZU has a long history as a river port to a sea port, from two towns to one. The aging mottled appearance is recording its lost bustling. Even the shadow took a character showing the time flying by.
During the disengaged inspection schedule, we interviewed some workers on the warehouse area, who were facing the changing circumstances.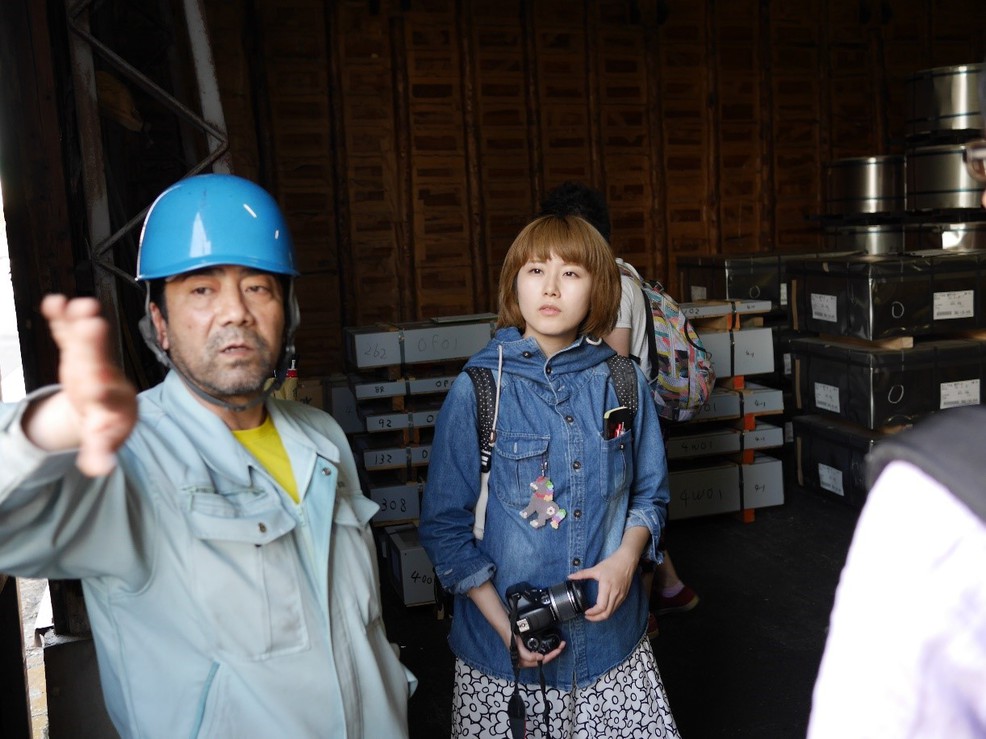 Lecture, from Kurose sansei, sketched the long historic scroll of SHIMIZU.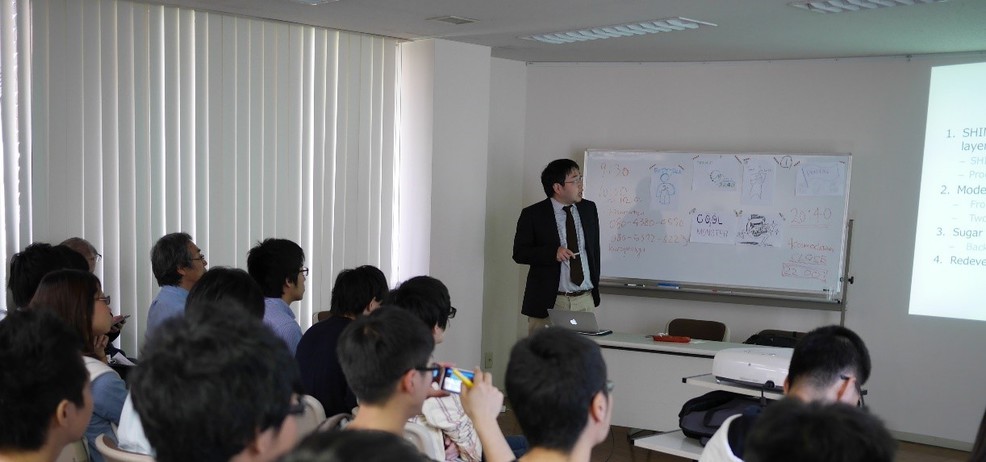 In the museum, obtained the intuitive understanding of the structure of SHIMIZU, the history of the local industry and their brands.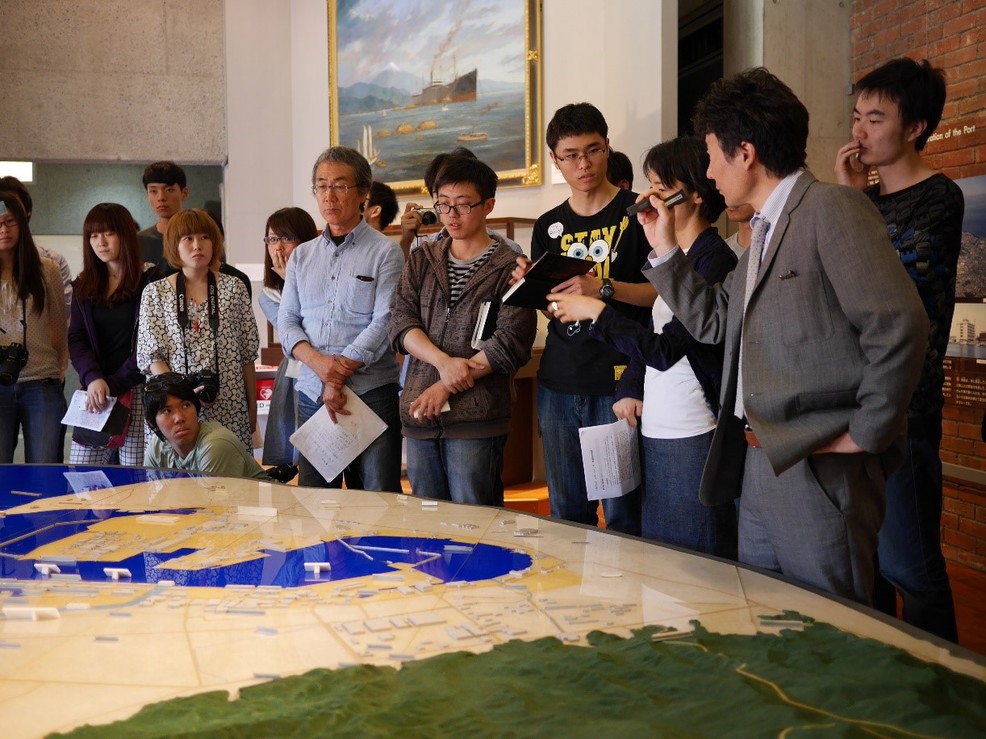 Continuing the exciting atmosphere, lots of fleshing ideas came out and were shared by varieties of expressions, like acting, singing and drawing, of course.
The short play explained that the biggest threat of this area was Tsunami which might come at any time but we didn't know in advance.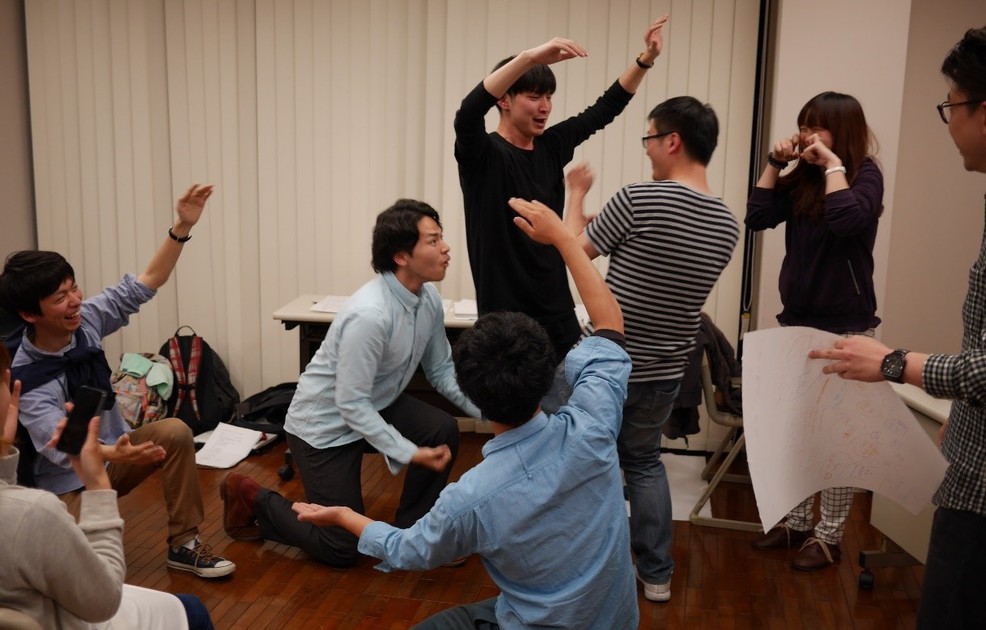 Dreams and passion always burning together! Models, drawings, videos and anything that could expressed our ideas simply, fast and intuitively.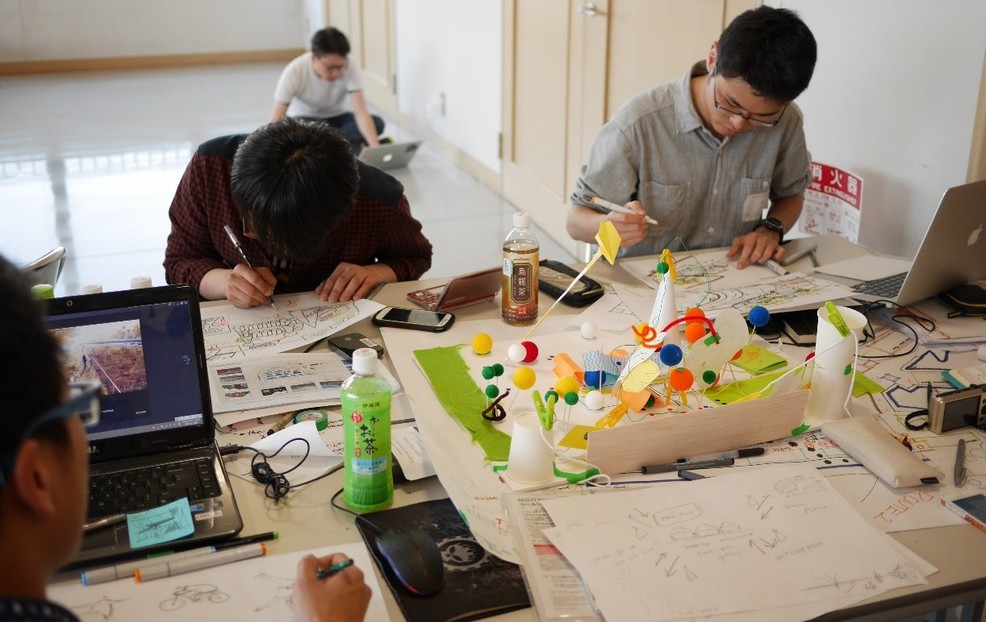 We got the guests from the local companies, the local government, the scholars and other relevant organizations to attend our final presentation on May 12th, 2014.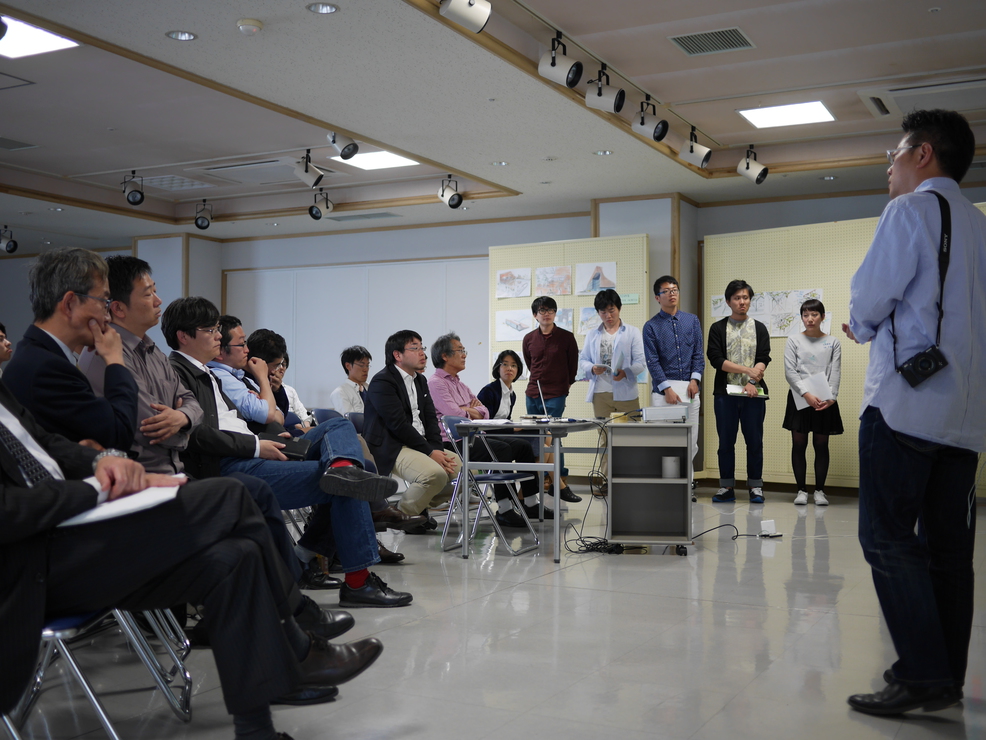 Postscript:
This workshop was just for four days, even bringing out many flashing ideas, it was still a short period during the whole progress of the SHIMIZU's revitalization. Lots of work have been done before and now, but it still need more, and more.
                                    By D1 徐妍