We issued Urban Design Lab. Magazine Vol.272 "The Meaning of "Ideal" in Planning".
Report about the Lab Trip in Manchuria (Changchun, Shenyang and Dalian in the north-east part of China).
Please have a look.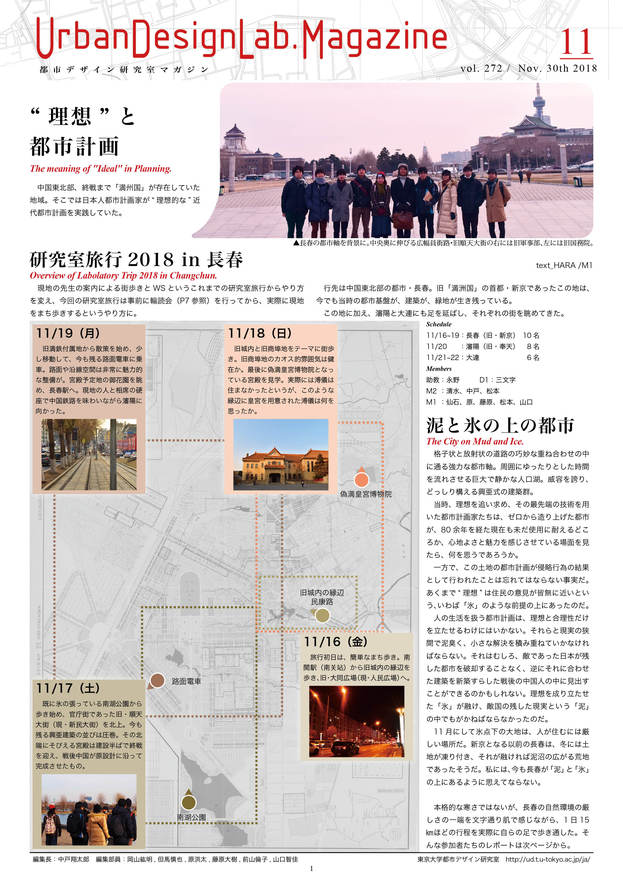 ●Overview of Labolatory Trip 2018 in Changchun.
  ●The streets in Changchun (Hsinking). - Planned City and Realized City
  ●Pursue the Lingering Scent.
  ●A Grumet Travel Journal, Pieces of the Trip.
  ●Open Discussions about "Manchukuo" for the Lab Trip.