"Gaito Stand(Streetlight Stand)" by UENO Project team has selected to GOOD DESIGN AWARD 2021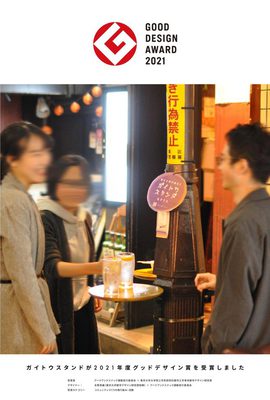 Ueno Project Team won GOOD DESIGN AWARD 2021 with "Gaito(Streetlight) Stand".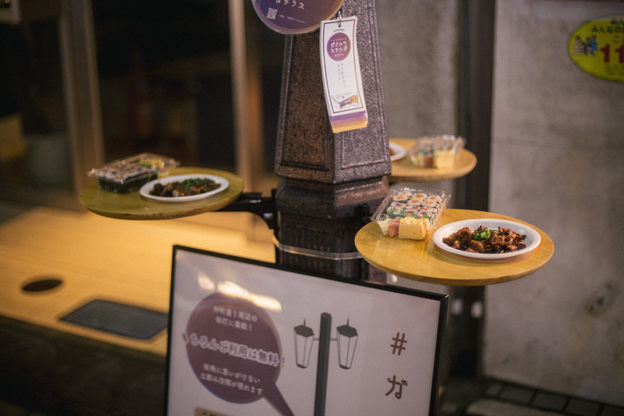 "Gaito Stand" is an idea to turn a streetlight into a standing table and carried out in Ueno and Yushima, Tokyo. In the evening shop owners set up removable tables and standing drinking spaces with fresh air is emerged. Users buy food and drinks at restaurants in the neighborhood, bring it to the stand, and have a good time on the street corner. It might be a new style of public space in restaurant district. 
WINNER / 
Arts & Snack Movement Project Team
Department of Urban Engineering, The University of Tokyo
DESIGNER / 
Masayoshi Nagano, Urban Design Laboratory, The University of Tokyo
Arts and Snack Movement Project Team
CLIENT / 
Ikenohata-nakacho Shop Association
Ueno 2-chome Nakacho-dori Shop Association